2 Ways to use Tinder Gold For Free – How to use free tinder gold easily and of course it's free. For those of you who often use dating applications such as Tinder, Tantan or others. 
Then you have to use the following method so you can know how to use Tinder Gold without paying.
True, it turns out to be compared to using payments to convert regular tinder into gold or premium. There are some tips and tricks to get Tinder gold for free or without paying at all.
Of course, there are lots of benefits that you can get if you use Tinder premium compared to the usual ones. This is more like how to hack tinder into gold from your usual account.
What is the difference between Tinder Plus and Tinder Gold?
Normally, when you download the Tinder app, it's the free version.
Tinder Plus is the premium or paid version of normal Tinder. It is fully integrated into the application, however, if you want to access it, you must pay a monthly subscription which allows you to use this version of Tinder.
Tinder Gold is the upgraded version of Tinder Plus. By subscribing to the Tinder Gold plan, you will have access to exclusive features in addition to the standard functions. For example, you can give unlimited likes, 5 Super Likes, make ads disappear, etc. Monthly fees start at $12.5, there are 1 month, 6 month and 12 month plan options.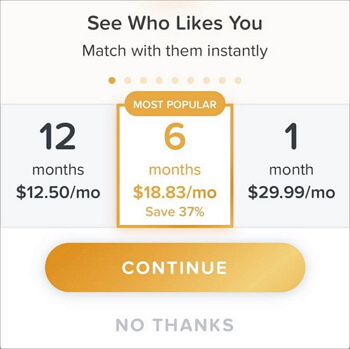 After signing up for Tinder Gold, you will be able to see all the people who have liked your profile. You can use the "Like" feature to automatically meet people, ignore people you're not interested in, and click through to view people's profile information.
You save time and, in addition, you receive "New choices" every day, which allow you to find the best matches. Also, the absence of ads improves your user experience, as there are no more interruptions during matches.
Therefore, we recommend Tinder Gold , which is more profitable. Below we will show you how to get Tinder Gold for free.
How to get Tinder Gold for free?
Here's how to avoid subscription fees for those who don't want to pay to use Tinder Gold. You can undo your Tinder account updates to enjoy additional features.
1. Free trials for new users
Before you try the following methods, remember that you have a free trial for Tinder Gold. Every new user can get a three-day trial to experience the features of Tinder Gold for free.
This would be useful for those who are unsure of their intentions to use Tinder Gold. Just open your Tinder account and click to upgrade to Tinder Gold for the trial.
Remember to cancel your subscription before the expiration date to avoid charges.
2. Inspect Browser Element
If you are a web designer or engineer, congratulations, the following steps will be easy for you. If you don't have experience in this field, don't worry, you can follow the detailed guide to get the free features of Tinder Gold.
Apply the HTML elements from the web page and edit the controls of the corresponding tags to see Tinder Gold Top Picks.
Normally, if you haven't paid, the photos are blurry. Tinder only blurs the photo on the app side, not the server side. So you can see a clear photo behind the blurry photo. Follow the steps below to achieve this:
Step 1: Log in to the web version of your Tinder account, and open the Developer Console. Right-click and select "Inspect".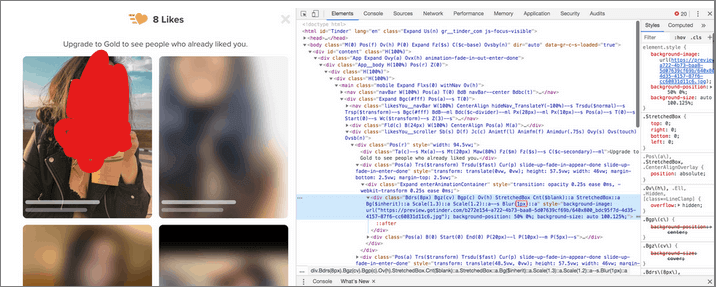 Step 2: Refresh the page and find the header.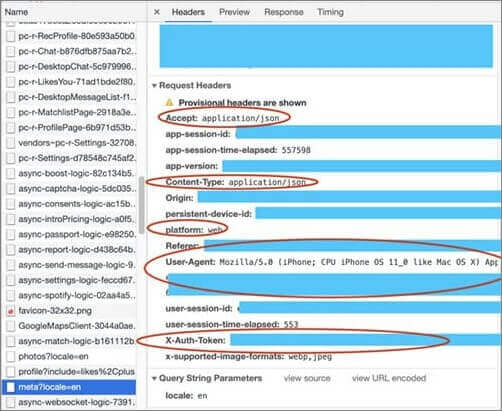 Step 3: Make a request using the Postman service endpoint. Visit the GetPostman website and create an account.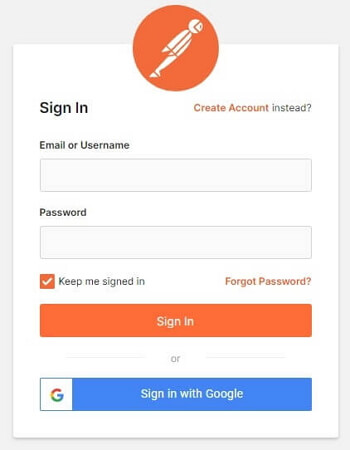 Step 4: Once logged in, after making an endpoint request, you will find the unblurred photo there. When you see the person later, you'll know they loved you, no time wasted.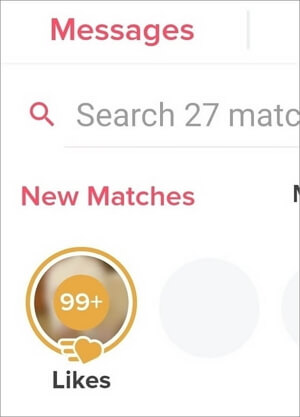 3. Installer Tinder Mod APK
If you are an Andorid user, installing the Tinder Mod APK will be the permanent solution to get a free Tinder Gold account.
Tinder Mod APK is basically a cracked version of Tinder, you can use all features of Tinder Gold on this app without paying.
Follow the steps below to install the Tinder Mod APK:
Step 1: Download Tinder Mod APK from Google.
Step 2: Open and select "Install" to continue installation.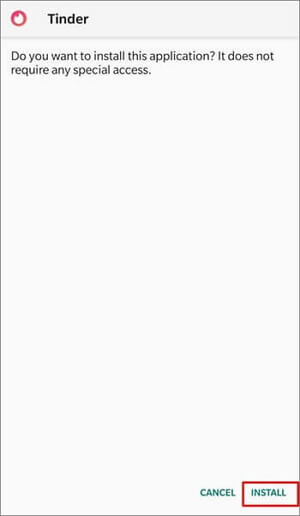 Step 3: Log in with your Facebook account and enter your profile information.
Step 4: Once done, you can hack Tinder and get Tinder Gold for free.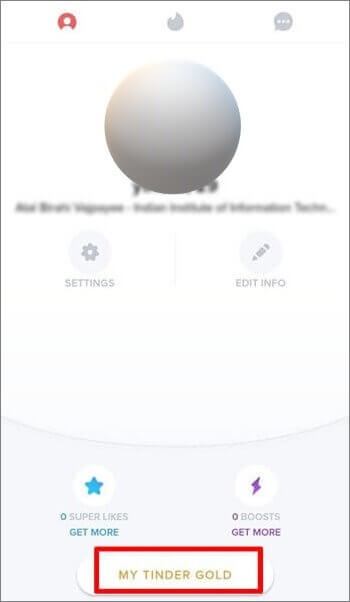 4. Using the Subscription ID Generator
Using a subscription ID generator doesn't guarantee success, but it's still worth a try. There are several Online platforms that automatically generate a subscription ID for your Tinder account. 
However, you must complete specific tasks. For example, by completing surveys or downloading various applications to your device.
Iget4free is one of the DSI generators for Tinder subscription. With this tool, you can get Tinder Gold subscription ID for free. Obtain a subscription ID generated by iget4free by following the steps below.
Step 1: Search for iget4free to go to their website.
Step 2: Enter your Tinder account email address and select Tinder Gold from the list of options.
Step 3: Perform the specific task as instructed and your Tinder account will be upgraded to Tinder Gold.
Please note that the ID generator is like gambling, most generated IDs may not work.
5. Look for Tinder Gold Coupon Codes
Many discount codes for apps exist on the internet. You can search for Tinder promo codes, which will allow you to use Tinder Gold for free.
Here's how to redeem a valid promo code for Tinder Gold.
Step 1: Search and get a discount code, and open the Tinder app.
Step 2: Click on "Profile", and select the promo code.
Step 3: Paste the promo code here, and click the "Submit" button.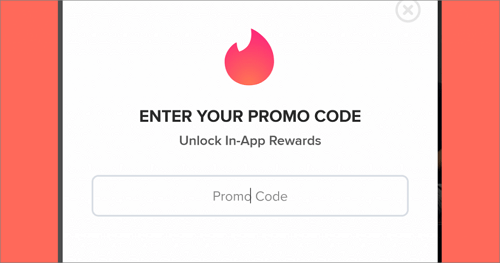 Step 4: If it is a valid promo code, you will instantly get free access to Tinder Gold.
HOW TO USE TINDER GOLD FREE
Previously, you had to know what tinder gold / plus / premium is along with the benefits of the features it provides. The following are additional features provided if you use Tinder Gold:
Free to swipe the sign there is a limit
The reach can be even wider
You can use Boost so that your account can become top
Can use unlimited likes
See who swiped your account in real time
You can look back at the swipe history you've done.
If you already know the benefits, then we will show you how to use Tinder Plus for free from the Tinder Mod application.
Some of the applications below are one way to hack Tinder into gold that is widely used by people. Check out the next review.
1. USING THE FREE "TINDER PLUS" APP
If you are using the tinder application provided by google playstore, then you should try this application. But first, you have to uninstall the Tinder application from the Google Playstore.
Because this application is one of the tinder mod applications that has been modified to be able to use the free tinder gold feature. The method is:
pen your web browser (google chrome) via your cellphone
Enter into the "Tinder Plus Mod Download" url address field
Download and then install the application
Open the app and login using your tinder account as usual
You will get access to Tinder gold for free.
Keep in mind, that this app is not available on playstore. So you must first uninstall the previous Tinder application. And don't update on google playstore.
2. HOW TO USE TINDER MOD "TINDER GOLD APK"
The next app is "Tinder Gold" Apk. This application is almost the same as the previous application we discussed. And in our opinion both functions and uses are also almost the same. So you decide for yourself which one you should use. How to use it is:
Open your web browser (google chrome) via your cellphone
Enter into the url address field "Tinder Gold Apk Download"
Download, and confirm "Unknown sources" to grant access permission to install this app
install and open then login using your account.
Here are the additional features that you will get:
Free alias free to use
No ads appear
Free to use unlimited swipe and passport swipe
Unlimited likes
Change the location as desired
And others.
CLOSING
Those were 2 ways to use Tinder Gold for free with the help of third-party applications that many people have used. That way you can now use the premium features of Tinder Gold at no cost.
People Also Searching These types of keywords On Google :
tinder gold free 2021, tinder gold free trial code, tinder gold apk, how to get tinder gold free trial, how to get tinder gold for free, tinder gold free trial code 2020, tinder gold free trial 2021 reddit, tinder gold discount, can i get tinder gold for free, how to get tinder gold for free,why pay for tinder gold does tinder work without gold, how to use tinder gold for free, how to install tinder gold for free, how to get a free month of tinder gold.
We are always open to your problems, questions, and suggestions, so feel free to Comment on us by filling this.
This is a free service that we offer, We read every message we receive. Tell those we helped by sharing our posts with friends