How to Watch IPTV on PC – If you want to stream TV on PC, you have several options at your disposal. On the one hand, there are the various services linked to television broadcasters – RaiPlay, Mediaset Play, Sky Go and Now TV, just to mention the best known ones – which allow you not only to watch live programmes, but also to access their on-demand content.
To do this, however, you will have to download clients or hope that your browser supports the protocol used by the service, otherwise you will not be able to see anything. On the other hand, you can decide to use IPTV services on PC and, through a single software, access a large variety of TV channels.
Are you interested in this last solution but don't know how to watch IPTV on PC ? Don't worry, I'm here to help you. In fact, like you, I too do not give up watching my favorite programmes, even if I find myself away from home and without a television.
In the following guide, therefore, I will explain in detail how to install IPTV on PC and how to access not only the TV channels of Rai, Mediaset and La 7, but also various local broadcasters otherwise unreachable.
How to watch IPTV on PC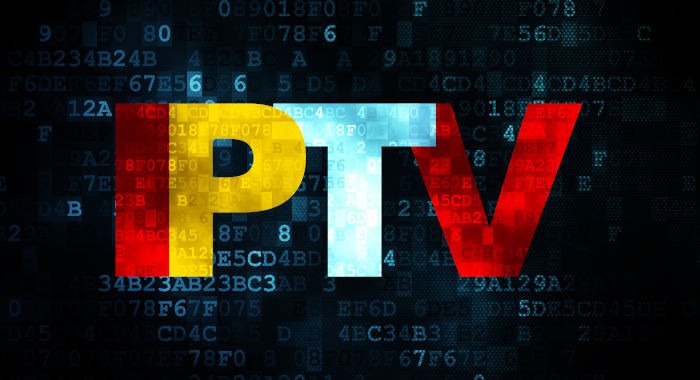 Before continuing, I want to take advantage of your time for a legal note. It sometimes happens that IPTV is used to watch Sky for free from a PC or access content from other pay TVs without paying for the subscription. Needless to tell you that such a practice is not only morally incorrect, but also illegal. If you were to install IPTV on your computer to watch Sky for free, you would be committing a criminal offense.
Without this necessary premise, I also tell you that the guide is written and published for informational purposes to use the IPTV service on PC in a lawful way. Proceed reading according to your responsibility.
What is IPTV
Acronym for Internet Protocol Television , IPTV is a technology that allows you to watch TV channels directly on your PC, using your home or office Internet connection. This technology allows you to convert the digital terrestrial or satellite signal into "digestible" data packets from our telephone network and, thanks to ad hoc software, view all the channels you want without needing to have a TV system at home.
Furthermore, to be able to see IPTV on a PC in the best way, you also need to have an adequate Internet connection : to watch high-definition content it is advisable to travel at a speed of at least 10 megabits per second (a 20 megabit ADSL is more than sufficient), while for 4K movies and TV series it is better to have a connection with a speed of at least 20 megabits per second (in this case I recommend a 100 megabit fiber connection, so as to be safe from possible surprises). If you don't know how many Mbps you have, take a free speedtest .
Free IPTV software
As I mentioned, to see IPTV on a PC you need to install software that converts the data packets into the images of your favorite broadcasts and television stations. To tell the truth, these are very normal media players capable of reading particular files that will allow you to access all the TV channels you want.
Among the best known and used we find Kodi , VLC and Plex : all free and open source, they work indifferently on Windows, macOS and various Linux distributions, including those of the best home NAS (which act as a multimedia video server). All you have to do is choose your favorite media player (considering, perhaps, also the other features and functions offered), download it from the developer's site and install it on your PC. Once this is done, you will be ready to watch IPVT on PC.
Watch TV on PC
Before being able to see IPTV on a PC, despite having already configured everything, you need to find the lists of TV channels compatible with IPTV technology, so you can watch the program you prefer. TV channel lists are usually found in M3U or M3U8 format : search for them online and download the one that best suits your needs (read the description to find out which channels are included in the list).
Read Also: Best IPTV for Firestick (2023 Update)
Once you've found and downloaded a playlist, all you have to do is check if it's already linked to the downloaded media player or not. In the first case, just double click to access the list and select the TV channel you like best; in the second case, however, you will have to open the software, click on "Open", look for the file you have downloaded and open it with a double click. Nothing too complicated.