10 Best horror games for PC – Games are a great platform for storytelling, especially horror stories. Unlike a movie, where you passively watch what happens on the screen, you are in control of events, taking the risks and consequences of exploring tense and macabre environments in games.
The techjustify prepared a special list of the 10 best horror games for PC – from fan to fan. We choose games for all tastes: you want a game that moves more with the psychological, good moments of action or a game with friends. Check out our selection (in alphabetical order):
Best Horror Games For PC
Alien: Isolation
The Alien just wants a hug, poor thing… (Photo: Publicity/SEGA)
Alien: Isolation is a great game, even if you don't follow the Alien franchise in theaters. The story takes place 15 years after the events of the first film, in 1979, from the perspective of Amanda Ripley, the daughter of Ellen Ripley (the protagonist of classic films), who seeks answers to her mother's disappearance.
The game shines at various times, from encounters with androids to chases with the xenomorph behind you. The Alien's artificial intelligence is surprising, and that's why dying becomes a constant: in a match, he can be in the pipeline; in another, appearing suddenly in front of you.
Alien: Isolation is available for PlayStation 3, PlayStation 5, Xbox 360, Xbox One, Nintendo Switch, Windows, macOS, and Linux.
Amnesia: The Dark Descent
The game launched in 2010 remains one of the most influential in history (Photo: Disclosure/Frictional Games)
In this game, you control Daniel, a man who has lost his memory. He wakes up in an unfriendly castle and has the constant feeling that he is being chased by bizarre creatures.
The thing is, you don't fight these enemies: your only solution is to hide or try to escape them. At the same time, you need to make sure Daniel doesn't succumb to insanity by trying to get him to stay in bright places all the time.
Amnesia: The Dark Descent is available for PS4, Xbox One, Windows, macOS, and Linux.
Phasmophobia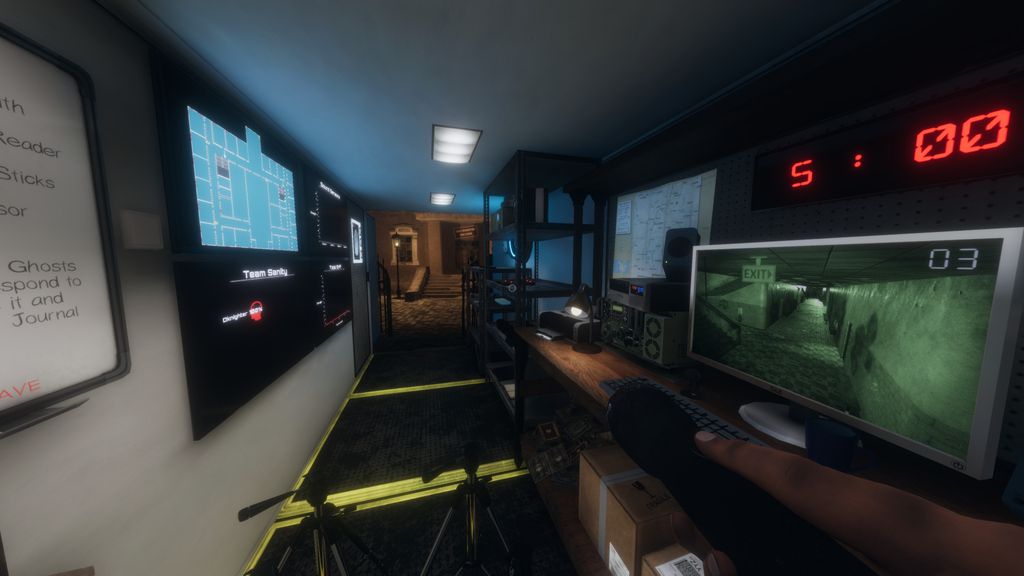 This is a cooperative game for up to four players in which you and your friends control ghost hunters. There is no combat in the game: you must work as a team to collect evidence of paranormal activity, using equipment such as motion sensors and security cameras.
Phasmophobia is only available for PC.
Dead by Daylight
Survivors need to repair generators and escape the killer (Photo: Disclosure/Behaviour Interactive Inc.)
The game is a four-player-on-one multiplayer game where survivors must flee an assassin. Despite the dark theme, it's extremely fun to play — especially with friends.
Another special point is the number of crossovers in the game: it has already incorporated characters from Stranger Things, Resident Evil, Silent Hill, and Evil Dead, for example, and each character has its own abilities and characteristics. These DLCs, however, are paid separately.
Read Also: 10 Best PC Multiplayer Horror Games Play Frighten You With Friend
Dead by Daylight is available for PS4, PS5, Xbox One, Xbox Series X|S, Nintendo Switch, and Windows. The game offers crossplay; therefore, users of different platforms can play each other. There are also iOS and Android versions, but they don't support crossplay.
Detention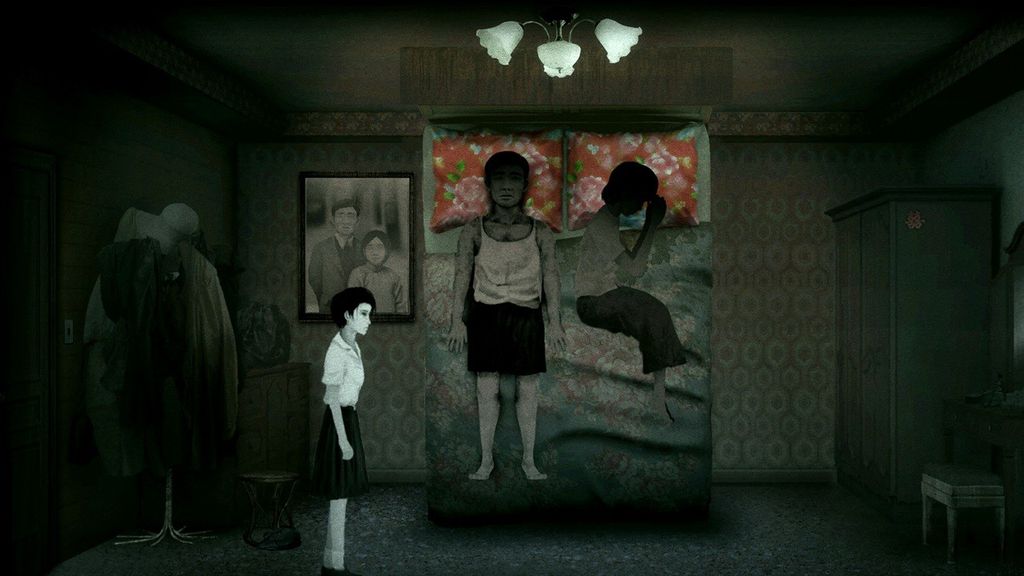 Produced by Taiwanese studio RedCandleGames, Detention is a 2D side-scrolling platform indie game (ie, with the camera on the side). You control students who get trapped in a school full of ghosts and bizarre creatures.
The story takes place in a fictional world, inspired by the Taiwan of the 1960s, when the country was still under martial law—a set of totalitarian laws that suspended all fundamental freedoms. There are also many references to Eastern religion and mythology.
Detention is available for PS4, Nintendo Switch, Windows, macOS, Linux, iOS, and Android.
Resident Evil 7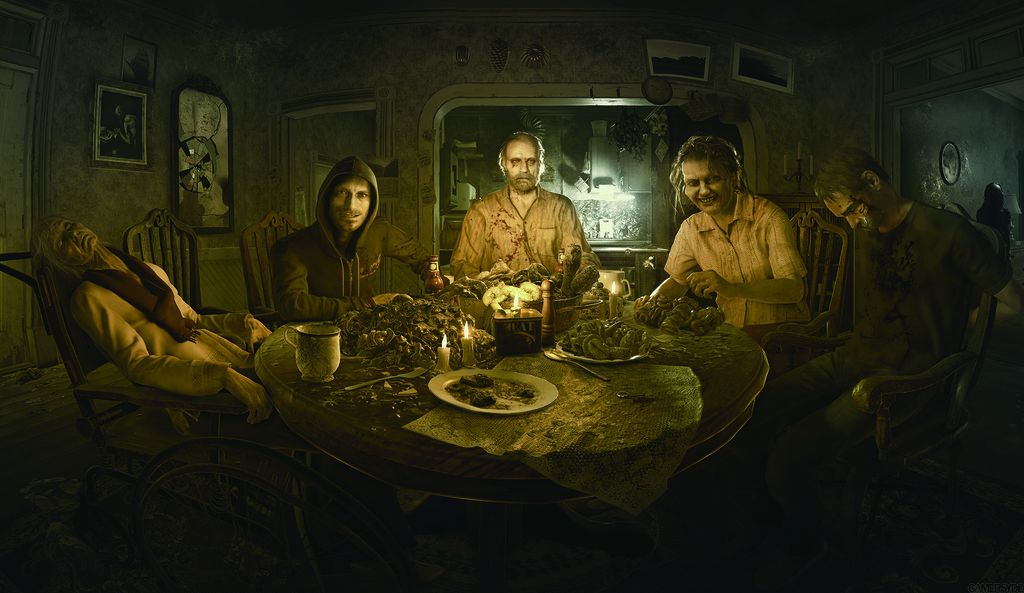 This game worked as a reboot for the Resident Evil franchise, and takes advantage of elements from other hits of the genre, such as PT and Outlast — whoever played these should notice similarities with the first-person camera and claustrophobic environments, for example.
The story follows Ethan Winters, an ordinary person who travels to rural America to look for his wife, who has been presumed dead. Upon arriving there, he meets the Baker family and discovers that macabre things happen to them.
Resident Evil 7 Biohazard is available for PS4, Xbox One, Nintendo Switch, PC, Google Stadia, and Amazon Luna. A sequel, called Resident Evil Village, was released this year.
Chernobylite
Apocalyptic settings and bizarre creatures should frighten Chernobylite players (Photo: Disclosure/The Farm 51)
This is a first-person shooter that mixes action, mystery, and survival horror. The player controls a former physicist who returns to the Chernobyl Exclusion Zone, the area abandoned after the 1986 nuclear accident, to find information about his fiancée's disappearance.
Interestingly, the game's story is not linear and can unfold in different ways, depending on the user's decisions and style of play. And of course: if you liked HBO's Chernobyl series, chances are you'll like the game too;
Chernobylite is available for Windows, but PS4 and Xbox One versions are expected to arrive on September 7th; the PS5 and Xbox Series X |S will arrive some other time in 2021.
DEVOTION – Red Candle Games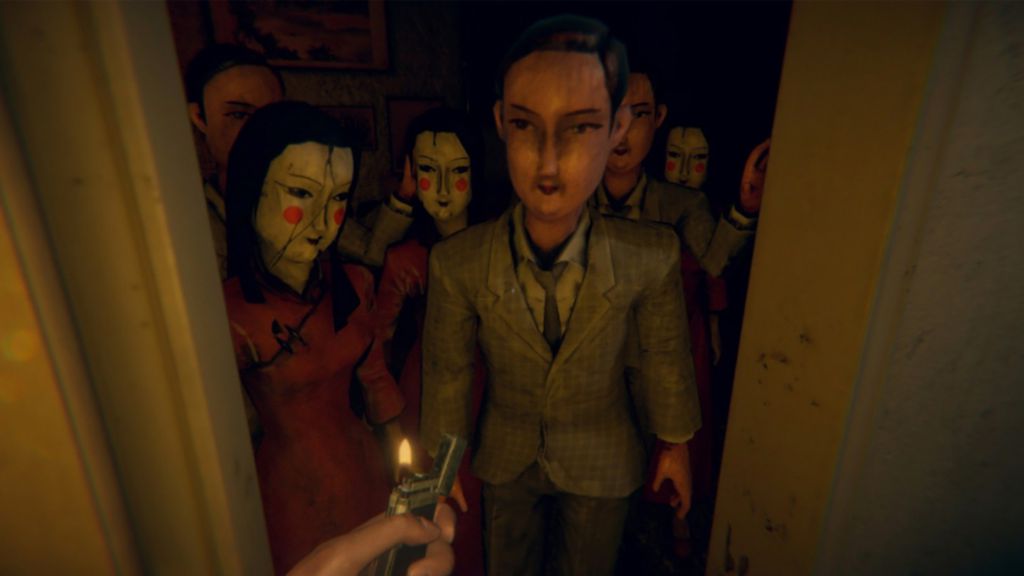 Produced by the same studio as Detention, Devotion is an indie set in the home of a seemingly ordinary family, but which carries a gruesome secret. The game talks a lot about anxiety, obsessions, and extreme religious devotion.
The title was banned from Steam for containing references to Winnie the Pooh, which would be an offense to the president of China. However, it is still possible to buy it on the studio's official website.
Devotion is the downfall of a family, but controversy must speak louder
Devotion is only available for PC.
Layers of Fear (2016)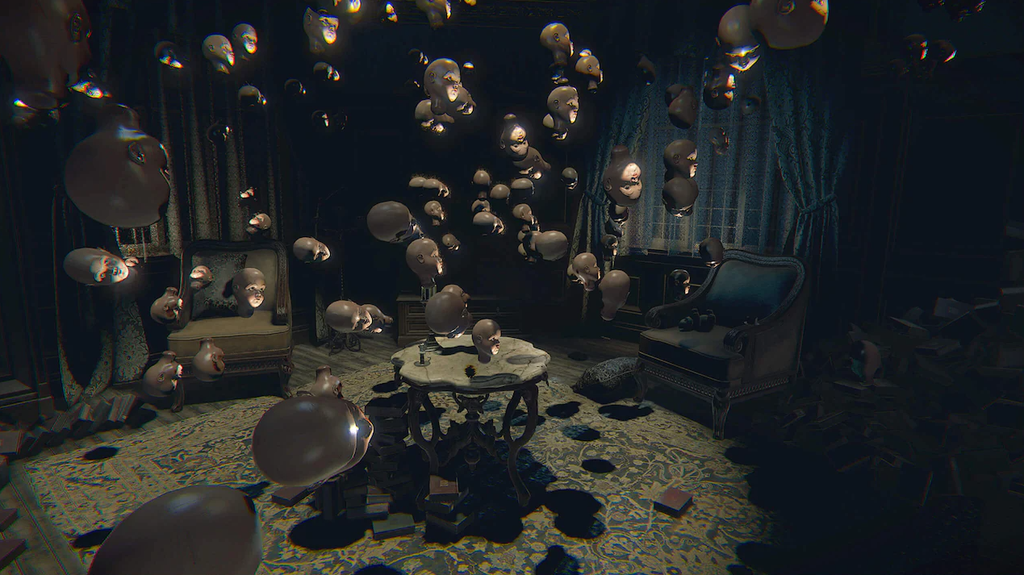 In this first-person psychological horror, you control a painter who wants to finish his masterpiece during the 19th century. At the same time, you unravel mysteries about a tragedy that devastated your family—and destroyed your sanity.
The scenarios are full of melancholy and terrifying artworks that interact and give the player clues. You can get at least three different endings depending on your actions in the game.
Layers of Fear is available for PS4, Xbox One, Windows, macOS, and Linux. The sequel, Layers of Fear 2, was released in 2019.
Mundaun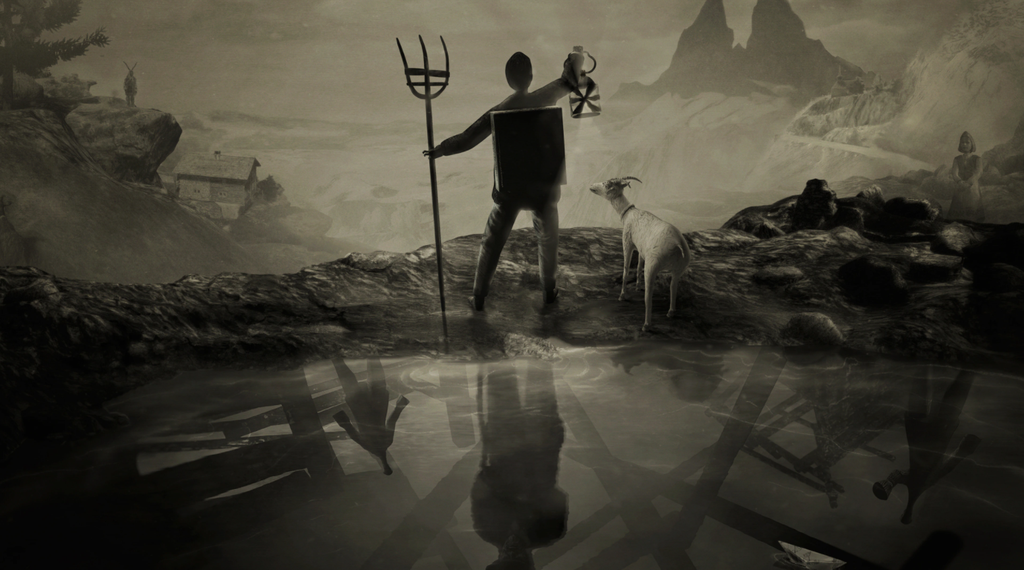 If you like stories with a lot of suspense and tension, Mundaun is worth checking out. The game takes place in the Swiss Alps when the protagonist travels to the location to investigate his grandfather's death. The problem is that much more sinister events take place at the top of the mountain.
The art style is what attracts the most attention: every detail of the scenery looks like it was drawn by hand. The sepia color palette helps to create this heavy and distorted atmosphere.
Mundane is available for PS4, Xbox One, Nintendo Switch, and PC.
So, did you like any game on the list? Do you have other horror games to recommend? Join the discussion via the comments section.
If you want to stay up to date, follow us on Instagram, Twitter. If you want to receive support for any questions or problems, join our Facebook Group or contact us on Gmail, Linkedin, etc